Αναζήτηση Θέματος
B

ioversity International employs temporary staff, particularly in administrative and support positions, to assist with specific tasks for periods ranging from a few days up to a maximum of 11 months.
Bioversity
is a world leading research-for-development non-profit organization, working towards a world in which smallholder farming communities in developing countries are thriving and sustainable.
Job description
Bioversity's mode of operation is highly unusual in international research and development.
Bioversity
does not have its own research facilities but operates primarily as a catalyst and facilitator, contracting most of its research to partner institutions. This has a critical implication for the function and role of the Scientist staff group, whose mode of operation mirrors the Organization's.
Skills & abilities
Bioversity's Scientists
require knowledge and ability in key areas of their discipline(s), with the predominant emphasis on either biological/agricultural or information science. This knowledge is originally derived from academic training and practice, typically to PhD or other higher degree level, and extended through subsequent
professional experience
.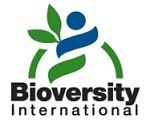 Profiles
Scientific

Administration - Professional

Administration - Support
Apply in Bioversity's Temporary Roster
Πηγή: bioversityinternational.org , AgroGreco